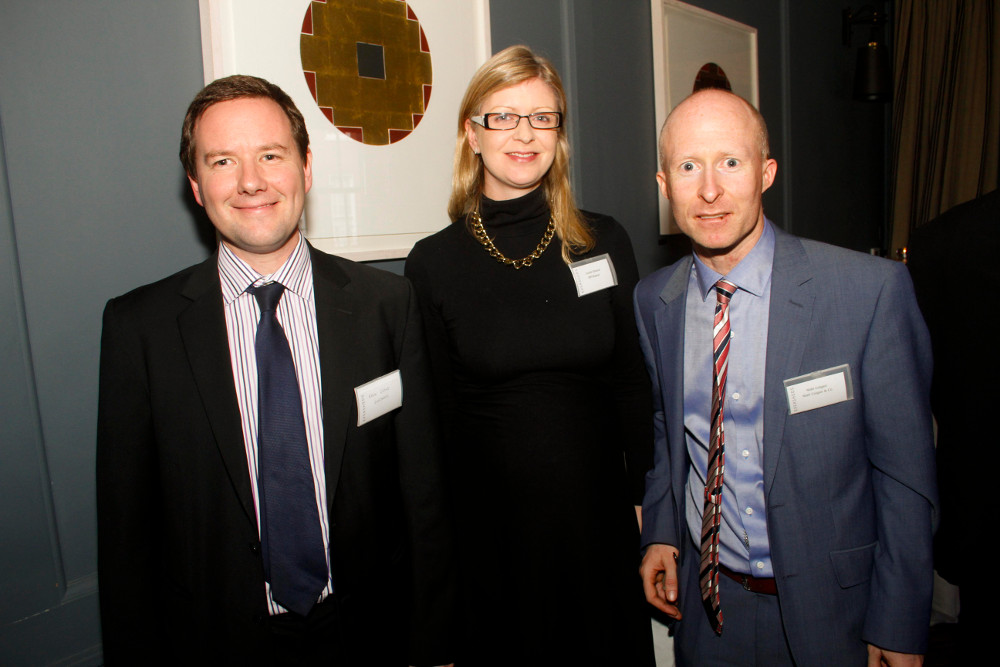 December 2015
Eversheds Alumni Event
– Thursday 10 September 2015 – The Dean Hotel
Niall Colgan pictured with Louise Boland (Boland and Partners – Limerick) and Kevin Collins (Partner – Eversheds Dublin)
---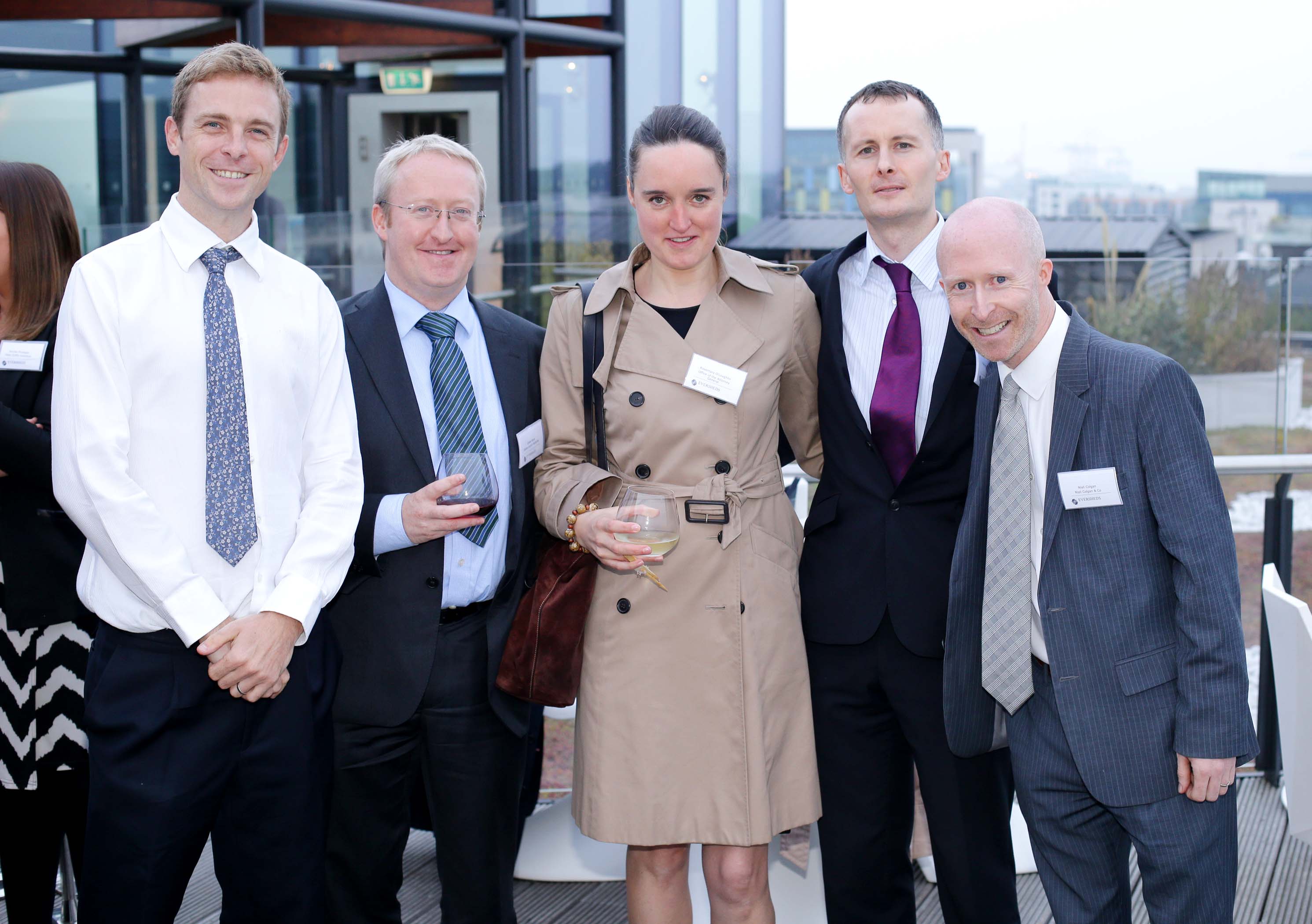 September 2014
Catching up with old friends at an Eversheds Alumni on the 18th of September 2014 on the Rooftop Bar of the Marker Hotel (Dublin)
---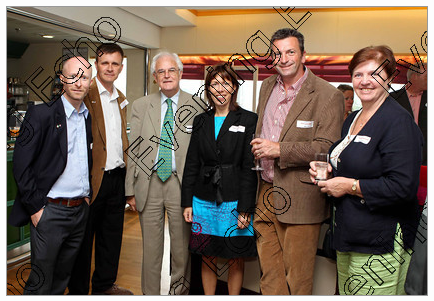 September 2013
Pictured at the Cork Chamber Networking Lunch on Board the Brittany Ferries, Pont-Aven, in association with France Chamber of Commerce were: Niall Colgan, Niall Colgan & Co., Andy Gibson (Andy Gibson Photography Cork), Damien Courtney, CIT, Orla Flynn, CIT, Billy Lee, Mitchelstown and Mary Courtney (Carrigaline) in Ringaskiddy, Co. Cork.
Picture: Jim Coughlan.
---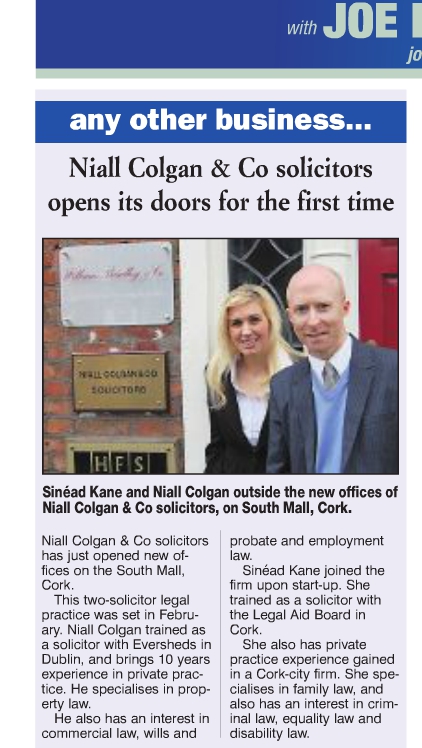 Irish Examiner March 22nd 2013
---
Niall Colgan & Co. solicitors has just opened new offices on the South Mall, Cork. This two-solicitor legal practise was set up in February. Niall Colgan trained as a solicitor with Eversheds in Dublin, and brings 10 years of experience in private practice. He specialises in property law. He also has an interest in commercial law, wills and probate and employment law.
Sinead Kane joined the firm upon start-up. She trained as a solicitor with the Legal Aid Board in Cork. She also has private practise experience gained in a Cork City firm. She specialises in family law, and also has an interest in criminal law, equality law and disability law. For more information contact us at 20 South Mall, Cork, T:(021) 4222022 or www.colgansolicitors.com.
From
http://www.examiner.ie